Avatars
Each We're New Here NFT is a generated avatar, whose traits are inspired by the iconic cast of our film, "I'm New Here."
Each avatar is completely unique and comprised of several traits, and look something like this: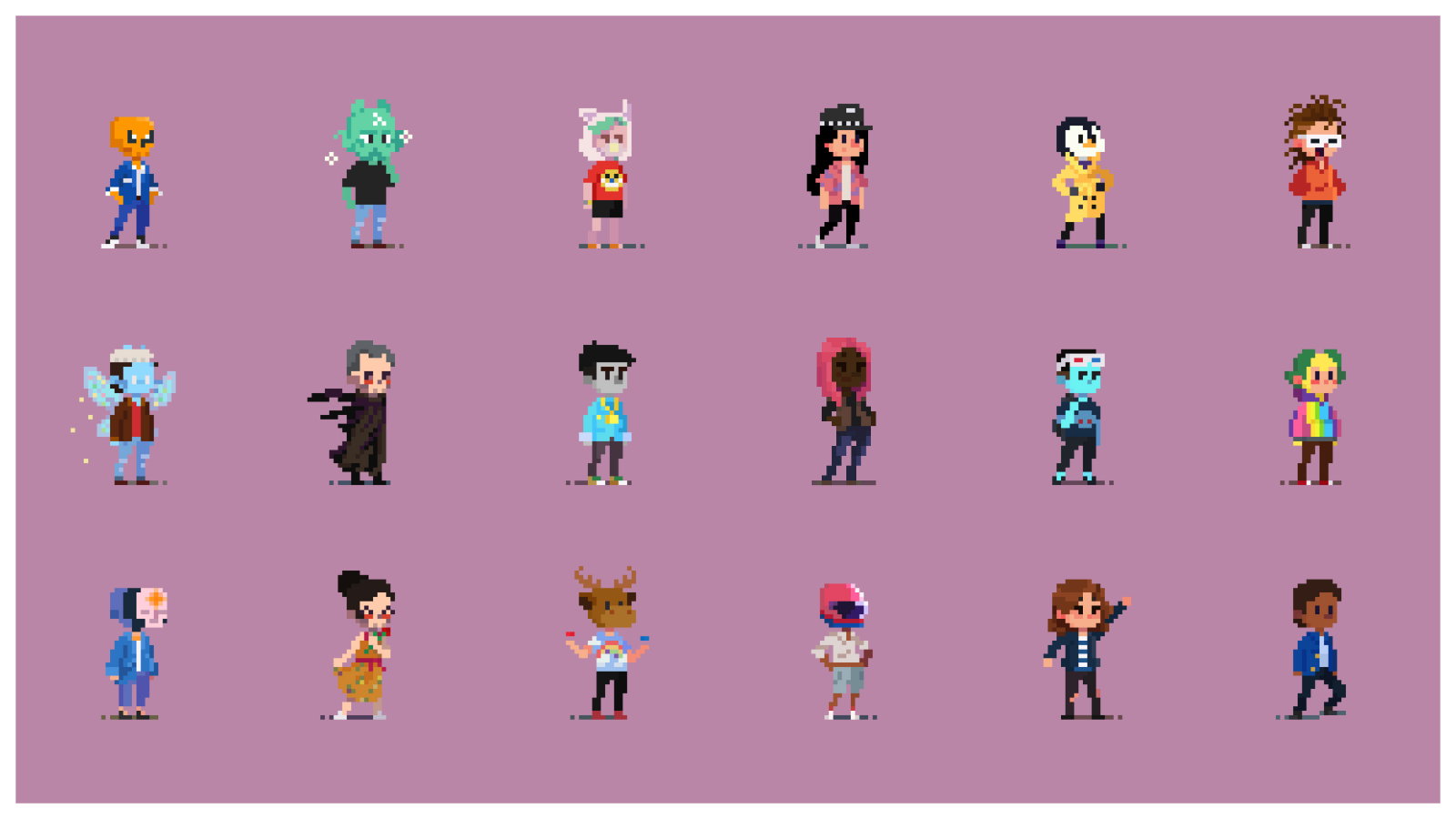 1
Support the film capturing the greatest art movement of our generation.
2
Support the all-star cast of the film. 15% of gross revenue from the WE'RE NEW HERE NFT drop goes directly to the featured artists, in perpetuity.
3
Receive exclusive drops created by artists featured in the film.
4
Access exclusive sneak peaks of the film I'M NEW HERE, as well as tickets to our metaverse premiere.
5
Unlock access to professionally curated media events: both IRL and in-metaverse
6
Support world-class, independent, crypto-native filmmakers in bringing the stories from our communities to a wider audience.